October 14, 2019 • La Cantera Resort Course
Registration begins at 11:00 • Shotgun Start at 1:00

Arthur O'Krent enjoyed life to it's fullest for 62 years, but as a result of heart disease was sadly taken from his family, friends and community much too soon. Arthur dedicated his life to hard work and giving back to the community he loved. Arthur's legacy lives on with the Arthur O'Krent Golf Classic. The proceeds of this event will be donated in his memory to the American Heart Association.
Benefiting American Heart Association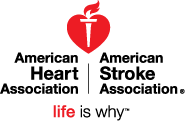 A Special Sponsorship Opportunity From YOUR Heart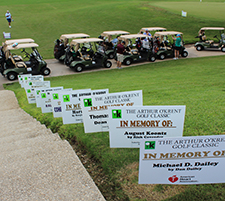 Honor your loved one and support the American Heart Association!
Title Sponsors
Silver Sponsors Bronze Sponsors
Hole In One Sponsors Tee Box Sponsors